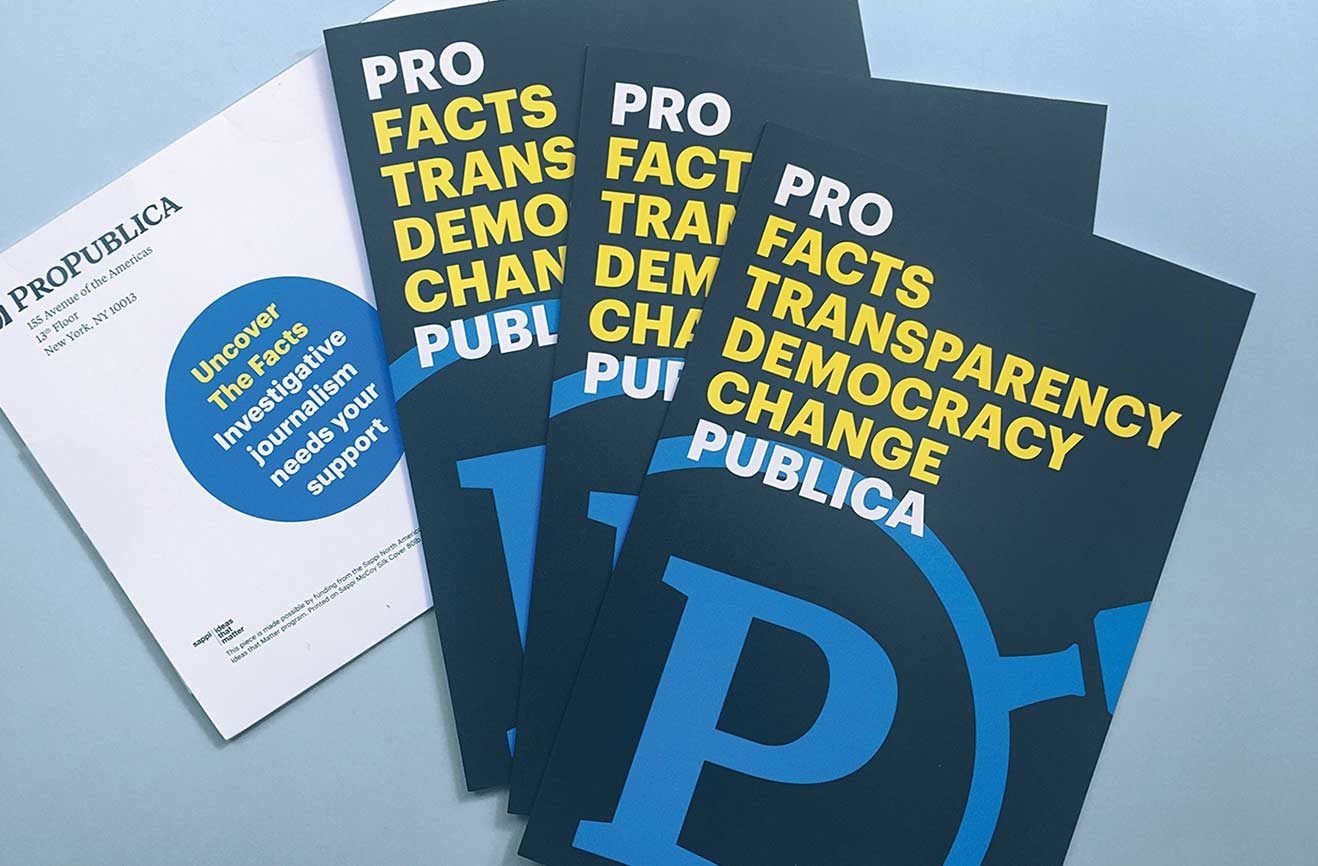 What: ProPublica is an independent, non-profit newsroom providing investigative journalism in the public interest. In 2016, as 'alternative facts' and 'fake news' entered the national dialogue, interest in ProPublica surged. A record number of 19,000+ contributions came in, many in the form of checks from individual donors who were not part of a database.
Goal: In 2017-18, we were asked to design a campaign to convert this group of individual donors from emotionally charged and reactive to a committed base of support. Studio Usher's strategy was to build on the feelings that originally brought them to ProPublica—concern, indignation, anger—with a sense of participation in ProPublica's positive impact.
Notable: Studio Usher was awarded an Ideas that Matter grant of $40,000 to develop this a multi-platform campaign which resulted in over $500,000 in contributions.
Strategy
Print
Digital
Tagline
Copywriting
Swag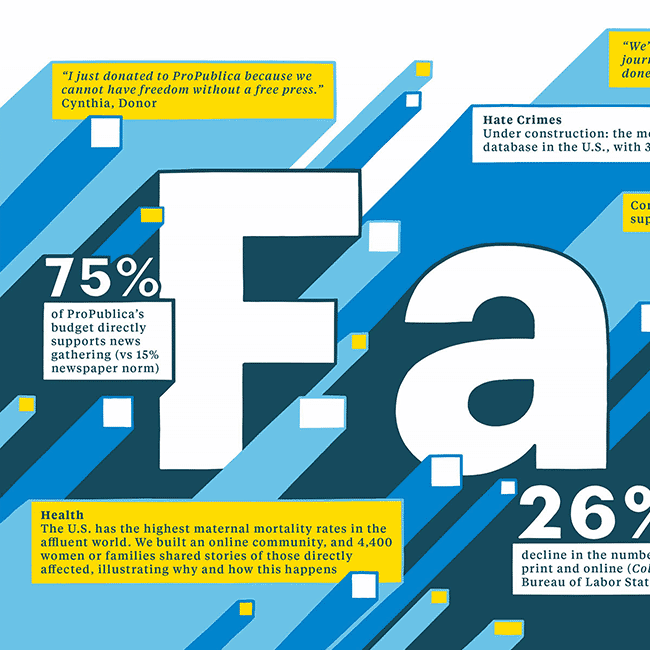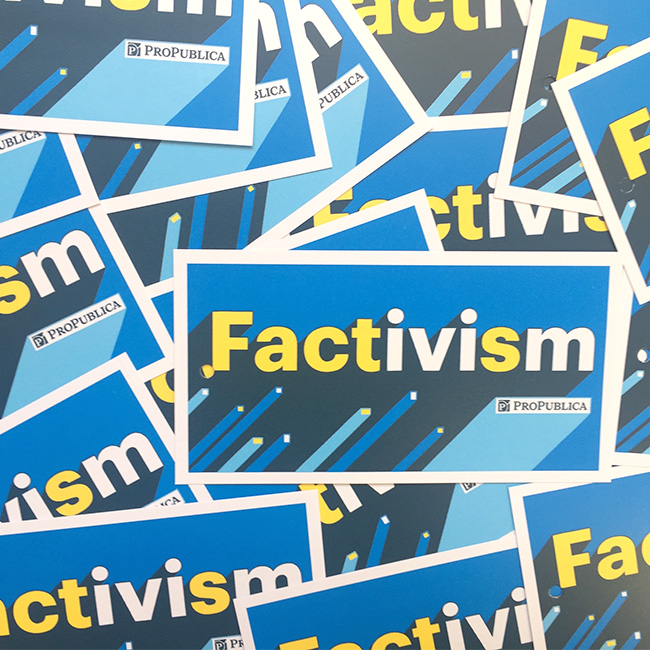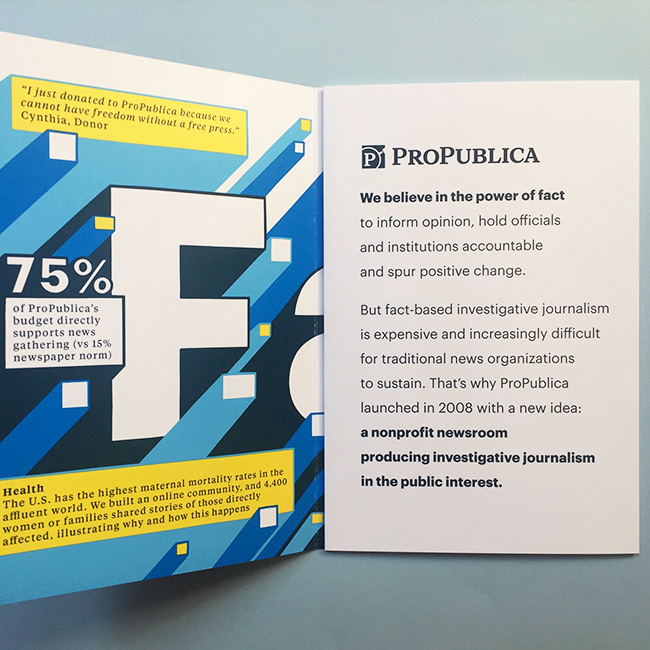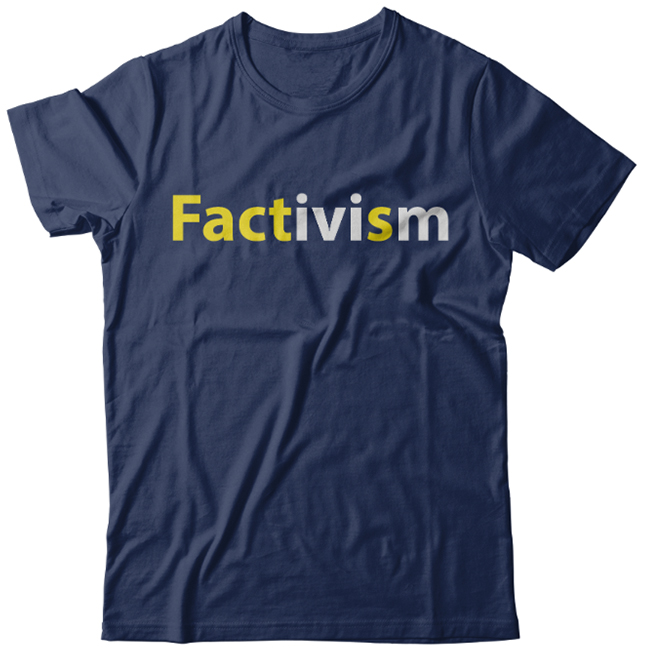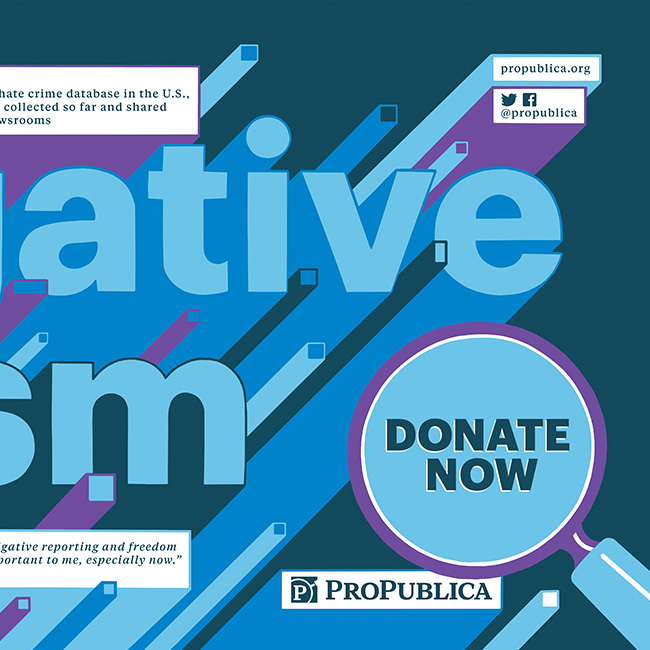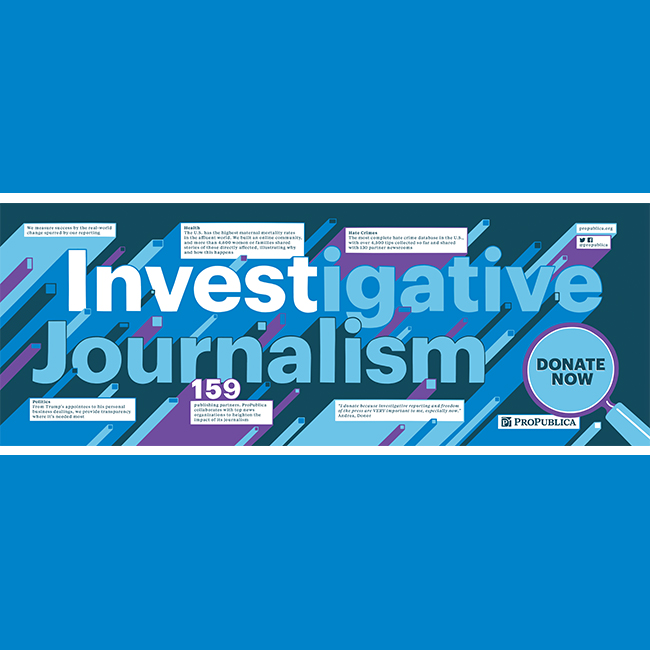 Related Projects