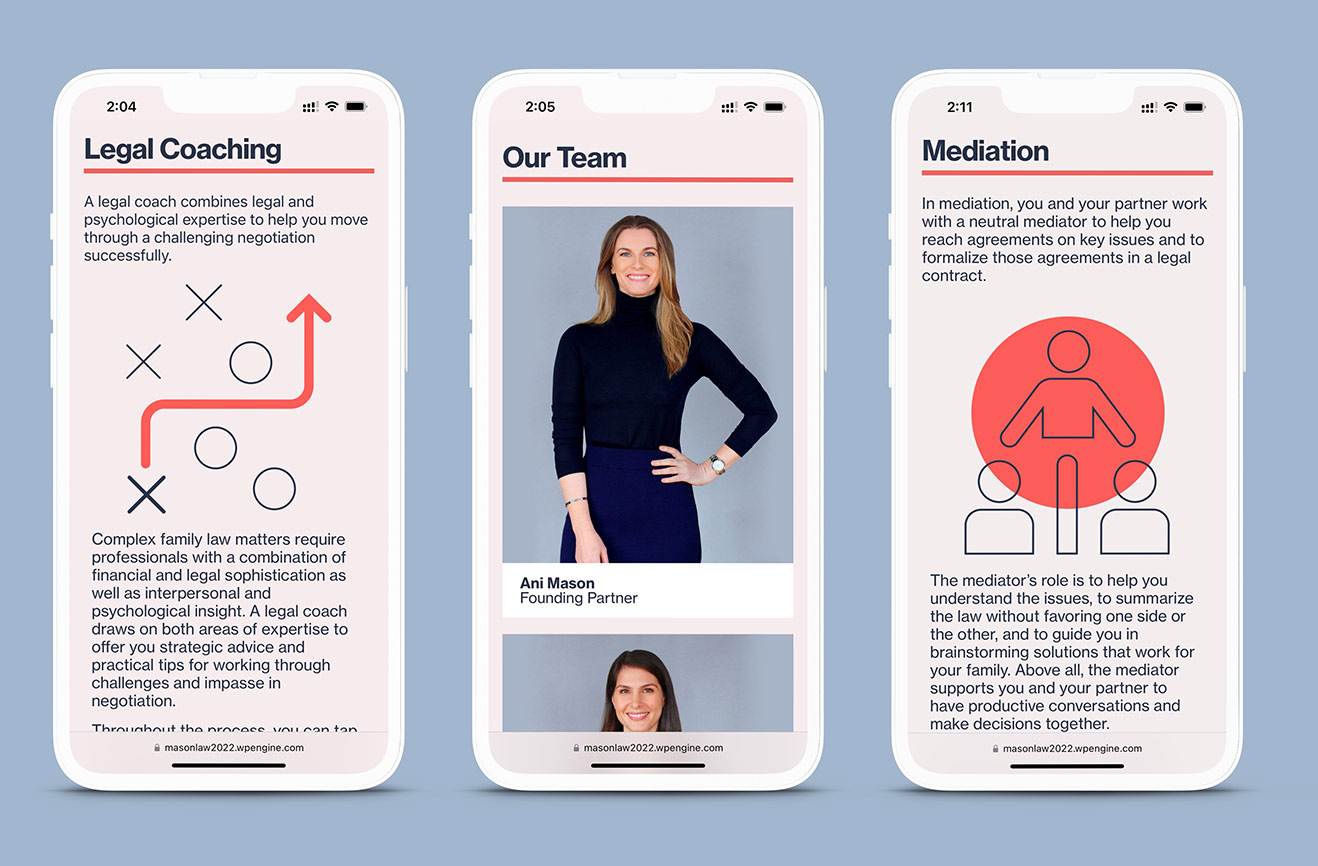 What: Ani Mason, the Founder of Mason Law & Mediation came to Studio Usher for a website refresh. Her competition is older, more formal and she was finding that sometimes they were perceived as more experienced, with more gravitas.
Goal: Mason Law and Mediation wanted to own a more down-to-earth, approachable, warmer brand personality, while also emphasizing messaging around credibility and excellence.
Notable: We completely redesigned and rewrote the ML&M website. The firm was so pleased with the updated content and design of the site (millennial pink for a law firm!) that they hired us to refresh their logo and entire visual identity in print and across social. True to her style: "You crushed it!!" was the email we received from Ani at the end of the project.
LOGO
BRAND STRATEGY
BRAND IDENTITY
WEBSITE
ICONOGRAPHY
PHOTO SHOOT
TAGLINE
COPYWRITING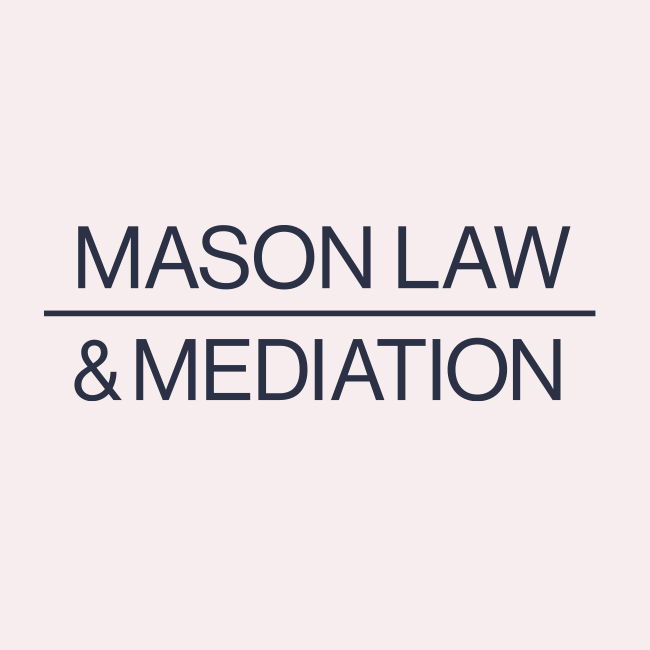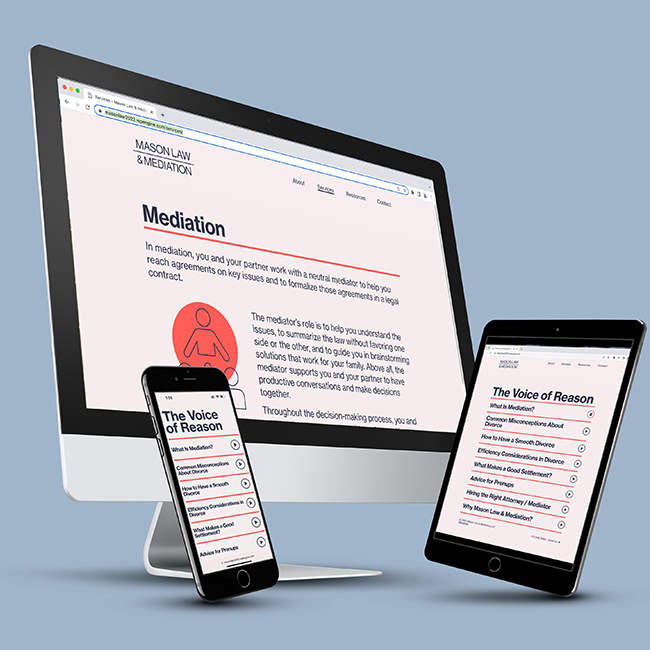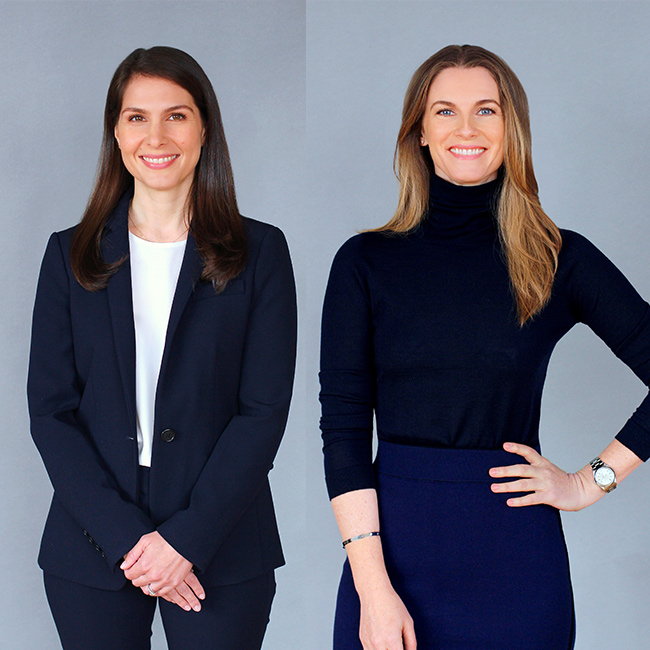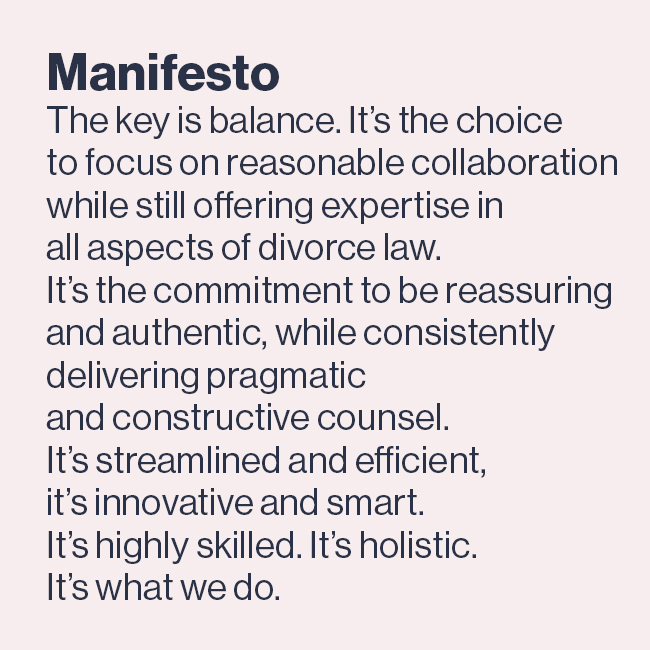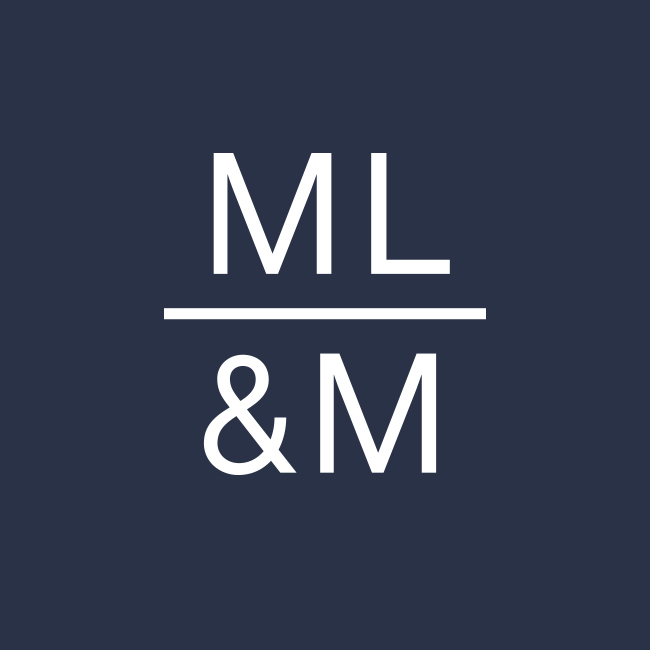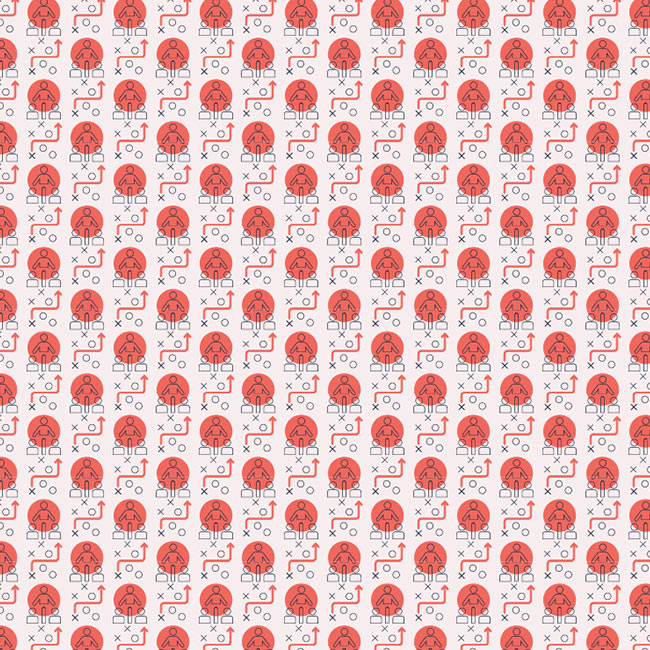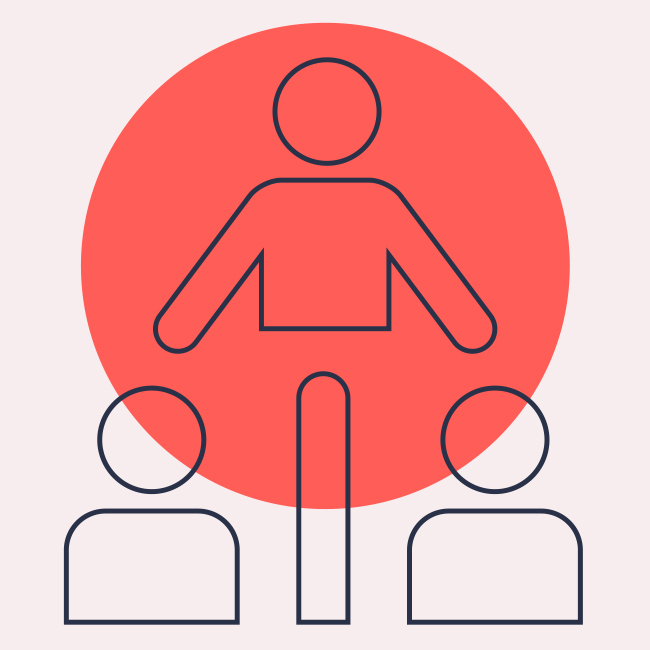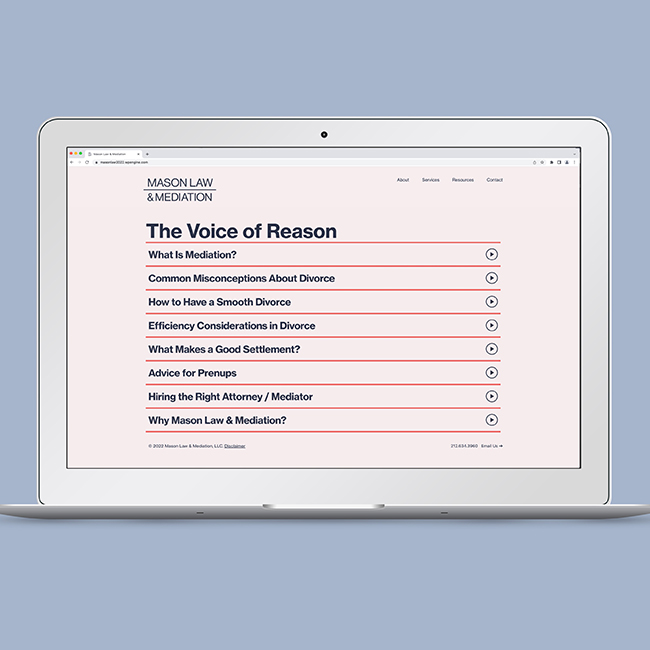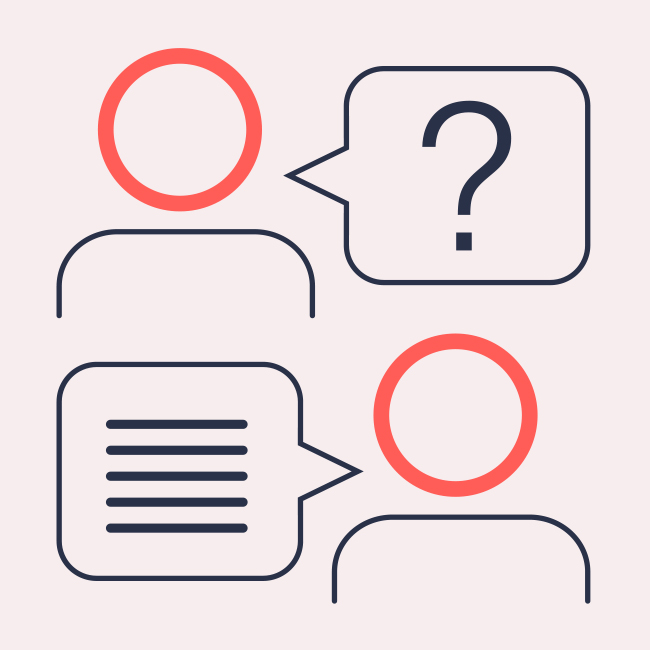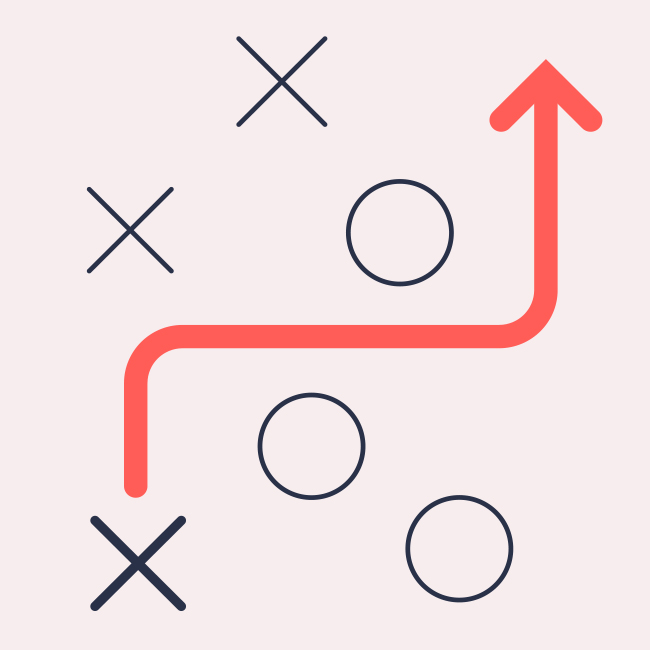 Related Projects