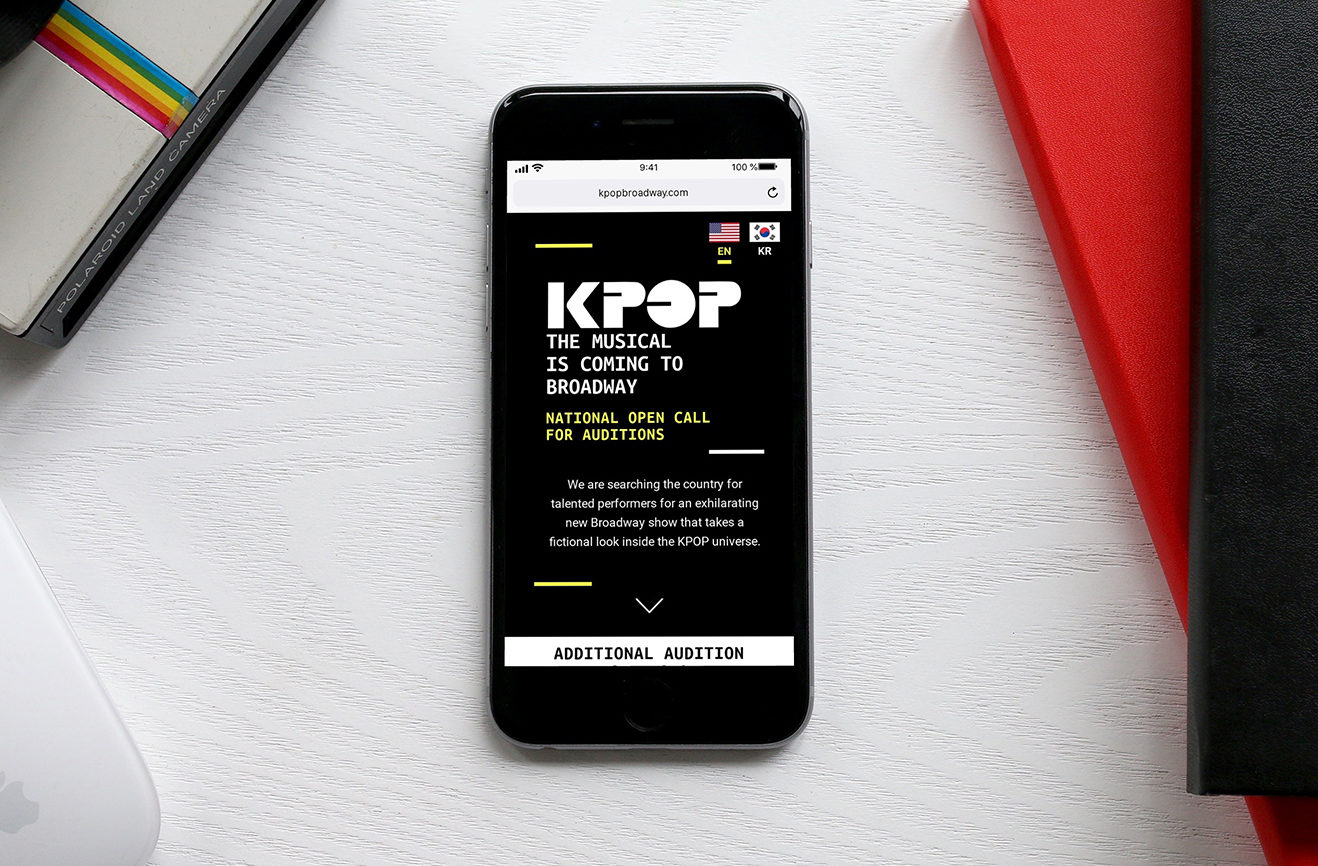 What: KPOP is a musical that premiered Off-Broadway in 2017 and is now transferring to Broadway.
Goal: Create a highly stylized logo that feels, militant, angry. Not cute, pop, sexy.
Notable: The amazing design firm SpotCo is creating the branding for the Broadway show of KPOP using the logo we designed for the Off-Broadway production.
Logo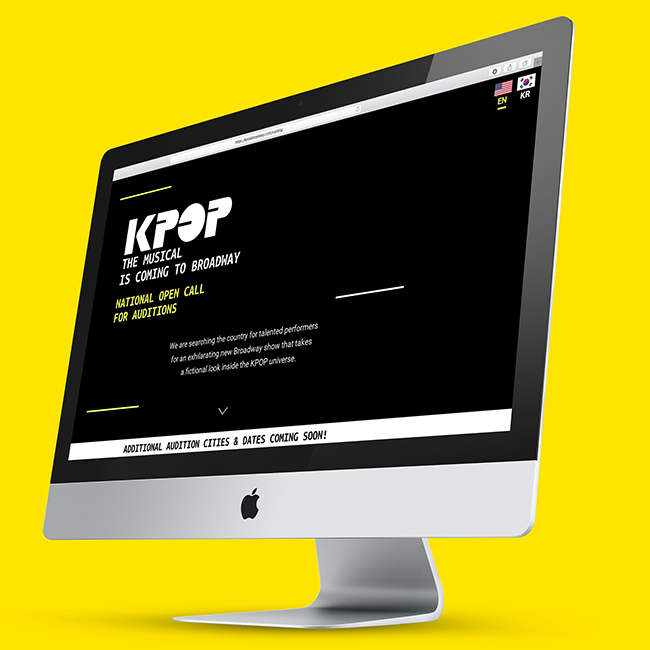 Related Projects